Swim with Dolphins in the World's Best Dolphinariums.
Dolphinaris offers you the opportunity to make your dream of swimming with dolphins come true in five mind-blowing locations that exceed the expectations of the most experienced tourists. Situated in Dolphinaris Cancun next to Wet'n Wild, Tulum within the Bahia Principe Hotel, Riviera Maya Park only 15 minutes away from Playa del Carmen, Cozumel and in the Hotel Barceló.
Come with us, get the experience of a lifetime swim with dolphins in Mexico, choose your Dolphin Swim Program Dolphinaris offers the best dolphin swim encounters in the world's best dolphinariums.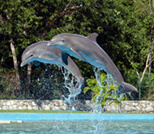 Deric2015b
Vanessatui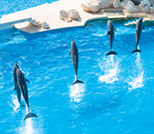 Angela A
"Dolphin-astic!"
First time for me, swimming with dolphins, and 2nd time for my wife. In her words, this was the BEST! And I agree :) Everyone should get a chance to swim with a dolphin! Access to the huge water slides/park was great too!
What do you think is one of the best things about traveling? Without a doubt, many people would say the adventure of it all, of waking up in a new place with new sites to see, flavors to try, and...
Quintana Roo is easily one of the most beautiful states in Mexico. It borders the Caribbean Sea, has natural jungle areas, and breathtaking beaches. It's best known as the home of Cancun and the Riviera Maya, where vacationers flock every...